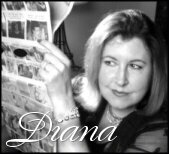 I'd mentioned on Crimespace (are you all logged into Crimespace now?) that I was looking forward to finally seeing The Professionals on DVD.
The Pros was a British crime drama from the 1970s which has unfortunately never made it over to this side of the pond. But it turns out that you can buy a Region Free DVD player or get a patch for your laptop, and you can buy the 57 (count 'em) episodes and enjoy them in the privacy of your own home.
Anyway, I'd mentioned that I'd finally broken down and purchased the newly remastered DVD set from Amazon.uk, and a writer friend contacted me and said I might be amused to check out The Pros fan fic sites.
Now fan fiction, for those of you who have not previously come across this phenomenon, are stories written by fans of a (usually) TV show. The stories often fill in blanks between episodes or between ads or simply build on the characters and their relationships. One of the oldest fandoms is Star Trek (which will come as no surprise to anyone). The Pros is also one of the oldest and most venerable fandoms, but pretty much any popular show has its devoted fan fic writers and readers (X-Files, Highlander, CSI, you name it).
Apparently, in the old days, they used to publish fan fiction in little mimeographed pamphlets and hand them around–or even sell them, I guess–but the Internet has changed much of that, and while you can still buy ezines with quality stories, you can also find all kinds of stories for free on the web. Granted, a lot of them are pretty bad, but it's refreshing how truly excellent a few are.
As I browsed for Pros stories (most of which are "slash" or stories where the heterosexual leads are written as gay lovers–often quite convincingly) I was struck by a couple of things. Many, many of these stories are AU, meaning they are written in an Alternate Universe: Doyle and Bodie (the show leads) turn up in Regency romances or ghost stories or novel-length tales of elves and magic. They are pirates or mercenaries or playing doctor. There are even death fics, where the main characters (that would be Bodie and Doyle) are killed off. There are also crossover fics where, say, The Pros solve a case with the characters from The New Avengers. Or with Starsky and Hutch.
By the way, you might be wondering how the integrity of a character could be retained if he was turned into an elf, and that would be a legitimate question–the answer being (for the most part) he couldn't. The only resemblance is a name and possible hair color.
I remember a diatribe years back on DorothyL where Lee Goldberg (who came to fame writing Diagnosis Murder novels and now, I believe, does the Monk novels) was giving his unpleasant take on fan fiction and fan writers. I thought at the time, that this was more than a little ironic, but I can see it from Goldberg's point–a couple of these unsanctioned writers are as good, or better, than him, and they're offering it up for free. It is a little disconcerting.
I don't get the writing for free stuff myself, and more than a few of these writers profess to have zero interest in writing anything BUT fan fiction. Nothing else but these characters (that someone else created) truly captures their interest or passion.
That's so hard to picture, isn't it? Especially when some of these versions of the characters have been remade into something that bears no resemblance to their original incarnation. From ruthless '70s super cop to…shapeshifter?
As I searched the web, I discovered that there are also fan fics written for…Lord Peter Wimsey, a couple of Georgette Heyer novels, and the work of Mary Renault. Most of them written in painstakingly imitative voice and style…though just not quite…right.
Fascinating, as Mr. Spock himself, would have said–and undoubtedly did in billions and billions of fan fics.
Reading over this stuff, I asked myself how I would feel if my own work were "fictionalized." I think it would be pretty amusing–and flattering–but who knows. I might be annoyed if someone took it upon herself to change Peter Fox's heterosexual proclivities–or killed Grace Hollister off (not that I haven't been occasionally tempted, myself).
So what do you think about this whole fan fiction thing? Have you come across it before? Have you written any? (And if so, you know I am so going to ask you a zillion questions!) What would you think about someone writing fan fiction about your characters?