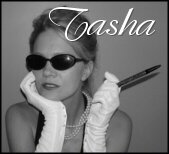 So it's official: I'm buried by all things Elizabethan, barreling toward my deadline for The Golden Age. Writing this book has been an entirely new experience for me. First, I've been an exclusively first-person-narration girl until now. Not quite sure how I feel about third person. Anybody want to discuss this over a bottle of wine? Or two? Second, I've never before told a story whose plot I had before me in blow-by-blow detail. I don't outline, and having the screenplay at hand has made things very different. Not having concerns about narrative frees me up to spend more time playing with words, and that's always fun.
Not, mind you, that I'll be converted to outlining any time soon.
I also have detailed pictures–production stills–of all the principle actors in the film. This obviously makes for easy descriptions, but it's also influenced the way I think about the characters. It's astonishing what a skilled actor can communicate in a mere photograph. So I'm re-imagining the Infanta, daughter of the king of Spain. And seeing with slightly more sympathetic eyes Robert Reston, a Jesuit bent on converting England to Catholicism. And better understanding Elizabeth's authoritative beauty. Yes, when Cate Blanchett's on hand, beauty can be authoritative and seductively soft all at once. Doesn't seem possible, does it?
And I'd be remiss not to mention that Clive Owen smolders really, really well. After I saw his perfectly disheveled curls and those piercing yet sympathetic eyes…well…suffice it to say that Sir Walter Raleigh's got all my sympathy; I'm only human. Smolder, smolder!
Human. Yes. We're all human. But some of us have a rare chance at immortality, and our guest for today's Virtual Cocktail Party is one of them. I can give you the full disclosure–yes, I'm lucky enough to count Jon Clinch as a friend. But friendship has nothing to do with recognizing that this guy is an amazingly talented writer. A person who could string together random sentences and blow you away with their beauty. His debut novel, Finn, has received rave reviews since it's release last month, and this is a book it would be hard to over praise–it's nothing short of brilliant. Finn is destined to be a classic.
And that's a lovely thing.
The novel tells the story of Huckleberry Finn's father, and if you've got even the slightest inkling of what old Pap Finn was like, you won't be surprised in the least by Jon's drink recommendation….
Moonshine!
If you're brave, you can make it yourself.
If you're lazy, or concerned about technical matters of legality, you can buy it.
Either way, pour what you've got in the nearest Mason jar and start swigging….
KRISTY: If you were trapped on a desert island with three fictional characters, who would you choose and why?
JON: Captain Blood, Alan Quatermain, and Tom Swift. We wouldn't stay trapped for long.
TASHA: Give me one sentence you could die happy knowing you wrote.
JON: "I may have been born in Padua, but my life began in Rome." It's opening of a novel of mine that will never see the light of day — and if I may be so bold as to say so, it has everything: poetry, suspense, even the tiniest suggestion of the narrator's duplicity. May it die here nobly.
CARRIE: What's your favorite line of poetry?
JON: No question: Emily Dickinson's "My life had stood - a loaded gun"
But now that I think about it, maybe I'd be better off with Danny O'Keefe's "Your love is like a razor; my heart is just a scar."
Or else Tom Waits' "There ain't no devil, that's just God when he's drunk."
(The last two of which demonstrate how much I prize songwriting over poetry. Or songwriting as poetry. Take your pick.)
ERIC: Would you consider doing a book tour along the Mississippi traveling via raft? If so, what essential supplies would you bring with you?
JON: Of course I'd consider it. But like Captain Quint, I'd need a bigger boat.
BILLIE: Ultimate dinner party: What's the menu?
JON: Anything that my wife makes. She's the best, in the kitchen as in all places. Failing that, and assuming that she'd want some time to do something other than cook, I'd let her choose the menu. You don't stay happily married for as long as we have by trying to call all the shots.
JULIA: What's the most unexpected thing that's happened to you since the release of FINN?
JON: Getting stuck in Toronto overnight due to heavy weather, bouncing through customs and immigration and security more times than I can count, and finally — on my last pass through the x-ray machines — being stripped of my innocent little penknife (which has traveled with me on more flights than I can count). Oh, Canada! My editor thinks it's hysterical that this new novelist so devoted to America couldn't seem to get himself back into his own country.
TASHA: Books: Keep them all together in one room (the library theory) or scatter them throughout the house (the Cicero a-room-without-books-is-like-a-body- without-a-soul theory)?
JON: We operate a sophisticated book filtration system, and it works this way. Books that we really care about go on the shelves in the family room. Books that were pretty good and that we finished reading while we were in the Vermont house end up on the bookshelves in THAT family room. Books that aren't so hot get a chance to languish for a last few lingering months in the guest room in Pennsylvania, but they're ultimately bound for boxes in the garage and from there to the library book sale. Books we can't endure go straight to the garage.
DAVID: What would be your ideal writing retreat?
JON: Our place in Vermont. Deep in the woods with a view of the mountains and limitless peace and quiet. A friend from New Jersey visited last summer, opened his car door, took a gulp of piney air and asked us, "Is that trees?"
Mmmmmm….love that piney air! A million thanks to Jon for joining us. Get thee to your nearest bookstore and pick up Finn, and if you're lucky enough to be near one of the cities he'll be visiting, go see him read. Scroll down for tour dates. Now! You know the drill. Take a minute to answer his questions in the comments:
What secondary character in a favorite novel or play seems to you sufficiently real and interesting to merit exploration in a novel like Finn? (I'm not looking for inspiration, by the way. Honest. My next project is cooking away nicely.)
Greatest American Novel: Adventures of Huckleberry Finn, or Moby-Dick?
Greatest American Novel: Something else altogether? You name it.
Stephen Colbert: Great social commentator, or greatest social commentator?
I hope you all have fabulous weekends, although I know you'll be distracted by the impending arrival of next week's guest: Kristy Kiernan. Anyone who's met Kristy knows that there simply aren't enough superlatives in the English language to adequately describe her beauty, grace, generosity, and talent. Let me know if you've got questions for her.
Meanwhile, I've got to get back to those stills. This is WORK, people….
xo
Tasha