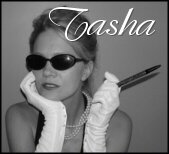 We've been on a Valentine's kick here at the GGKFMC this week. Did you check out Laura's post to find out what drives us Good Girls wild? Never know when that might come in handy.
I've always had mixed feeling about Valentine's Day. On the one hand, it's manufactured by Hallmark and florists–and I'm cynical enough for this to elicit an eye roll or two. But on the other hand, what's wrong with an excuse to be romantic?
Anyone who knows me, even vaguely, knows I'm a hopeless romantic, so it would be wrong of me not to be at least a tad sentimental this week. After all, you're expecting a Valentine's poem, right? Neruda, right?
Well, it's always a good time for Neruda. But I thought I'd work harder this time and find something different. So here goes: Carol Ann Duffy.
YOU
Uninvited, the thought of you stayed too late in my head.
so I went to bed, dreaming you hard, hard, woke with your name,
like tears, soft, salt, on my lips, the sound of its bright syllables
like a charm, like a spell.
Falling in love
is glamorous hell: the crouched, parched heart
like a tiger, ready to kill; a flame's fierce licks under the skin.
into my life, larger than life, you strolled in.
I hid in my ordinary days, in the long grass of routine,
in my camouflage rooms. You sprawled in my gaze,
staring back from anyone's face, from the shape of a cloud,
from the pining, earth-struck moon which gapes at me
as I open the bedroom door. The curtains stir. There you are
on the bed, like gift, like a touchable dream.
Sigh.
Siigh.
Siiigh.
OK, enough of that! We're here for a cocktail party! Joining us today is an all-around good guy and super-talented writer who can tell you just how well HarperCollins fed its authors at Bouchercon. Ohhhh…that steak! Sean Chercover's debut novel, Big City, Bad Blood was released last month and has garnered rave reviews across the board. Yes, you need to own a copy. Or three. Don't forget: Books make great gifts.
Ready to make a drink?
From Sean Chercover:
This is my own variation on an old drink recipe from Barbados. I call it the Holetown Cocktail.
Juice of 1 large lime.
2oz Mount Gay Barbados Rum
2oz Plymouth Gin
2tsp Grenadine syrup
Shake vigorously with ice until very cold. Strain into a rocks glass filled with cracked ice. Garnish with a wedge of lime.
Trust me, this is a very nice drink. Give it a try; you'll thank me later. Oh, and don't substitute some crappy rum like Bacardi. Use the good stuff.
Thank you, Sean. I haven't had an excuse to pull out my cocktail shaker in quite a long while.
ERIC: Hire a hitman or do it yourself?
SEAN: Wait. . .aren't you going to ask my favorite line of poetry? My favorite line of poetry is:
I should have been a pair of ragged claws
Scuttling across the floors of silent seas.
TASHA: Did I not tell you to buy this man's book? He has a favorite line of poetry, people! Get thee to the bookstore!
SEAN: Now, on to your question. Hitman? Never. Do it yourself. ALWAYS. How do you know that your hitman won't roll over on you if he gets pinched, either on this job or on some future job? How do you know that he won't turn around and blackmail you when the job is done? How do you know he isn't already working with the authorities, who will arrest you as soon as you hand over some cash? Just grow a pair, and do it yourself.
ERIC: If you could exile anyone, who would you choose and where would you send him?
SEAN: I'd like to exile everyone responsible for so-called Reality Television. Where? Nunuvut.
CARRIE: What's the strangest thing that's happened on your book tour?
SEAN: Actually, the strangest thing that has happened on my book tour, happened just yesterday. I'm in New York right now, signing stock. Otto Penzler's Mysterious Bookshop has selected BIG CITY, BAD BLOOD as their lead title, so I'm in New York right now, to sign stock. Yesterday afternoon I stop at the shop to sign 140 books. There are a handful of pre-orders - people who ordered personalized copies. So, I'm personalizing some books, which are handed to me with a little slip of paper saying who to make it out to. I take the next book, and look at the little piece of paper and it says, "Michael Connelly". I look at the bookseller and say, "Ian, are you kidding me?" I thought it was a joke, but it wasn't. That was a serious mind-warp.
JULIA: What do men want for Valentine's Day?
SEAN: Not sure I can speak for all men, but I suspect we want the same thing that we want every other day.
TOM: Best book you've read so far this year?
SEAN: THE WRONG KIND OF BLOOD, by Declan Hughes.
TASHA: Give me one sentence that you wish you'd written.
SEAN: "Loving Chicago is like loving a woman with a broken nose." - Nelson Algren
JEFF: Tennessee whiskey or Kentucky bourbon?
SEAN: Bourbon. More specifically, wheated bourbon. Try W.L. Weller and Old Rip Van Winkle. There are many fine variations of each brand. Great stuff.
ERIC: If you could hold any elected office, what would you choose and why?
SEAN: I'd like to be Grand Poo-bah of the Water Buffalo Lodge. Mostly because of the hats.
A million thanks to Sean for subjecting himself to our scrutiny. I believe that I've already suggested you pick up a copy of his book, but in case you haven't been paying attention, click here. Even better, go see him live and in person as he hits the road with Marcus Sakey (it wouldn't kill you to buy his book, too), together braving winter weather and heaven knows what else to sign books for their rabid fans. If you're in the midwest, stop by and see them. These two are not to be missed! Schedule's here, scroll down.
Sean has left us some stellar questions, so get yourself to the comments and answer them!
Since it's Valentine's Day, let's go with that as a theme. . .
1. What are your favorite music albums for intimate occasions?
2. What's the most romantic place you've ever been?
3. Rank the following, from most desired to least:
Love
Money
Fame
Power
Thanks for playing.
I'm really excited about next week's guest. John Marks is the author of three books: Wall (a New York Times Notable), War Torn (a Publisher's Weekly best novel of the year), and his latest, Fangland. He's also a former 60 Minutes producer and you can bet he's going to do a fantastic job answering our questions. So be sure to send some to me.
Have a great weekend!
xo
Tasha
P.S. I've finally put up some pictures from Love is Murder here. Captions still to come, but, yes, that's the always charming Ken Bruen surrounded by adoring fans…