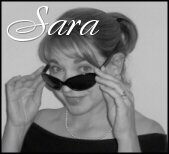 Quick, what do the following three things have in common?
Walk Like An Egyptian, jeans with zippers at the ankle, and The Breakfast Club.
(Mentally insert Jeopardy theme song here).
Time's up. If you said, "What are the 1980s?" Ding, ding, ding. You are correct!
That's right, brush up on your 1980s trivia because…they're back.
Non-proliferation treaties ("Trust, but verify"), leggings, Gorbachev, shoulder pads, and belts cinched at –get this—the waist. That's right, ladies we can now wear our belts at our waist instead of our hips.
In the 1980s I had seriously big hair, a tight corkscrew perm that border-lined on being an afro. No, I'm not going to post a picture. I'm sure you can imagine it just fine. I also had the shoulder pads, the crush on the Brat Pack members, and the music, but it wasn't until almost a decade later that I discovered the mysteries of the 1980s.
A change was taking place in the publishing world that decade. Sue Grafton's A is for Alibi came out in 1983, Carolyn Hart's Death on Demand hit the shelves in 1987, and private investigator V.I. Warshawski from Sara Paretsky debuted in 1982. Women mystery writers were transitioning to the forefront of the publishing industry.
When I found those great mysteries ten years later, I loved visiting a struggling P.I. in sunny southern California or dropping in a mystery bookstore on an island off the South Carolina coast. From the P.I. to the cozy, the 1980s were very good years for women mystery writers.
What's your favorite 1980s mystery? And don't be shy, let us in on your favorite 1980s fashion flash-back.